Koht - for every beer lover
If you haven't been to Koht you are not a true beer geek. I've written about that magical place before, but since then I have gotten a bit more closer to it and it's worth another post.
This time I got a chance to peek into the hidden spots where most people never get to go. Found out how much bigger that bar actually is, how they manage to fit more than 900 beers to their list. How it all came to be etc.
The Place is hidden away in medieval Tallinn Old Town. No signs, no opening hours, no nothing. To find it, you have to know where you're going. Only thing to catch your eye is the bottle shop right in front of the bar and the sign on old wooden doors saying the place is open if not closed.
​​​​​​​
In all fairness within the years it has developed an opening time of 5pm and usually goes at least until 4am. The selection of beers varies around 700 + to 900 + different ones from all over the world. Once you get there, don't expect a menu. People working there are your walking-talking menus. To be honest I didn't understand how they find specific bottles in the seemingly chaotic layout back when I had only seen the bar. Now, seeing the cellar, I have even more respect for the people working there.
​​​​​​​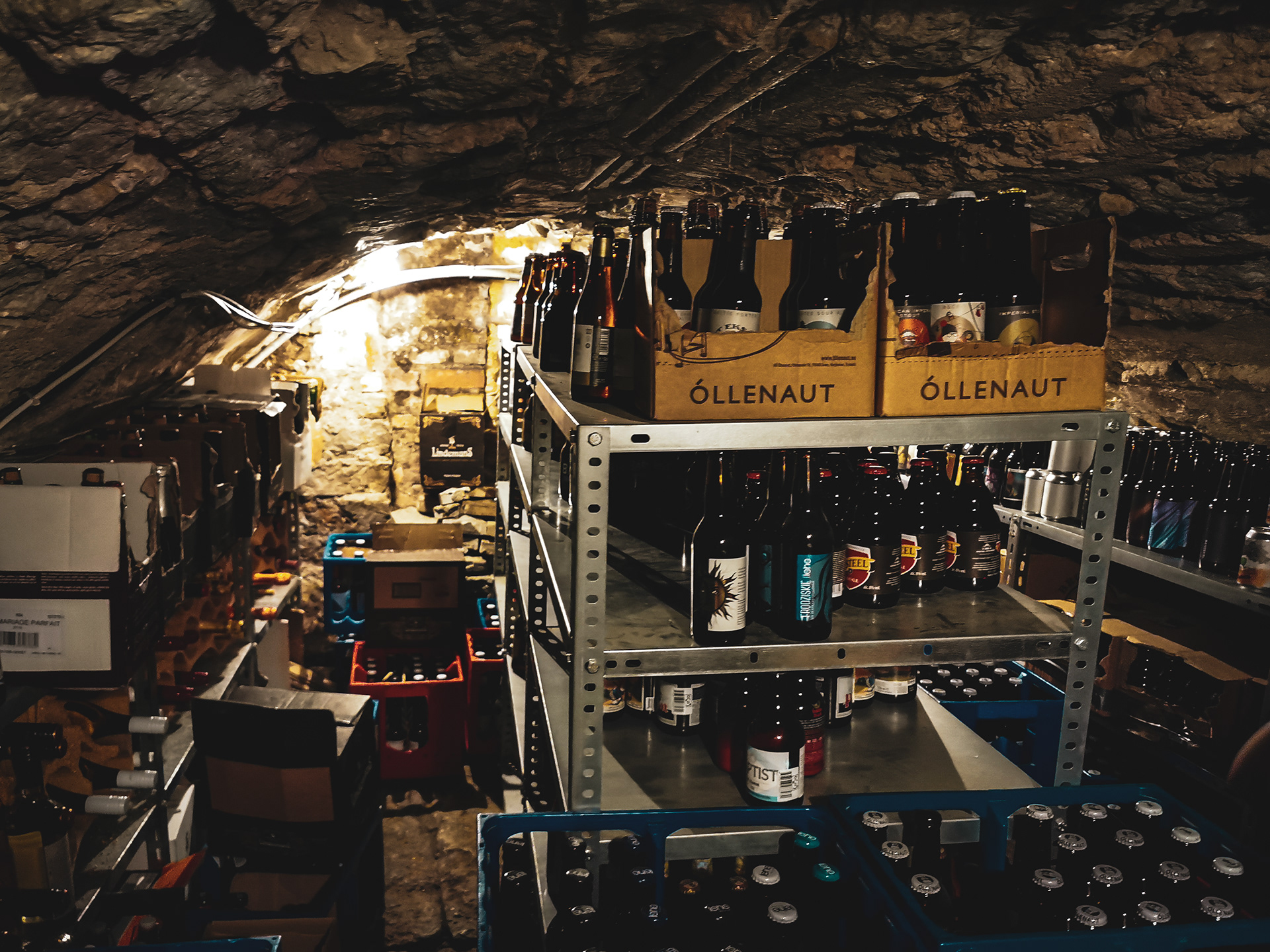 Let's rewind back to the very beginning. Kairi Kaia, the owner of Koht opened the bar back in December 2010 with a small loan to be able to pay the first months rent. Fast forward to 2012 and Koht reached 100 different beers. Kairi Kaia thought back then, that there's no way they could stock any more. 2014 marks 300 different beers on the list and opening of the bottle shop. Again they thought that's the limit, but from there on she decided to let it slide and what do you know - in the beginning of 2019 they reached 900 different beers for the first time and it's still growing.
First beer on draft? Põhjala breweries Videvik. That being said the amount of different beers that have found their way through draft lines in Koht is astonishing. Everything from locals to freaks around the world. Koht serves as a great tap take over bar for every foreign brewery to make themselves visible in Estonian craft scene.
Want to know that they have on list right now? Find them on Untappd as Koht/Moonshine bar. You can use the app to figure out what it is you haven't tasted yet and order. If you don't want to walk in, look Kairi Kaia straight in the eye and let her tell you what it is you need in that moment. She has a way of doing that and as many times as I have witnessed it, she hasn't been wrong yet.
Follow Koht on instagram with the help of this button here:
​​​​​​​
I'll see you at Koht!
​​​​​​​